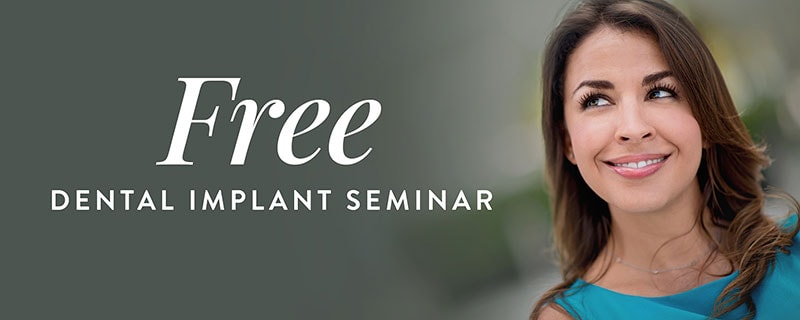 Dental Specialty of Cutler Bay
20529 Old Cutler Road, Cutler Bay FL 33189
Join us for a free dental implant seminar on October 3rd, 2018 from 6:30-8:00 PM! Learn more about this natural-looking, life-changing solution and if it's right for you. Snacks and other refreshments will be served.Call (786) 590-1416 to RSVP today!
Where leading Florida dental specialists work together to provide care for your smile.
In addition to the dental care provided by your general dentist, sometimes your smile may require the advanced expertise of dental specialists. Serving Florida for over fifteen years, Dental Specialty Centers bring together a team of dental specialists who will provide you with the skills and knowledge needed to address a wide range of dental problems. They have extensive experience in the fields of oral surgery, endodontics, periodontics and prosthodontics and are trained in the use of the latest technologies. From dental implants, to periodontal disease, root canals to oral surgery, our team of skilled professionals will have you smiling again in no time. 
Our team approach is great for you and your smile.
Leaders in their own areas of expertise, our well-trained specialists consult and collaborate with each other and communicate with your general dentist to provide you with a high level of care.
Working side by side in the same office, our specialists exchange ideas and share their knowledge to provide you with the best possible treatment. This collaborative approach to dental care ensures your treatment being administered by experienced experts, whether your need is a simple procedure or a complete dental reconstruction.
We understand your concerns and speak your language.
In addition to the unique benefits offered by this multi-specialty approach to advanced dental care, each practice also offers a range of sedation dentistry services to help alleviate any fears and lessen dental anxiety. And to make sure we can answer any questions and explain your treatment, all of our practices have professionals who speak both English and Spanish.