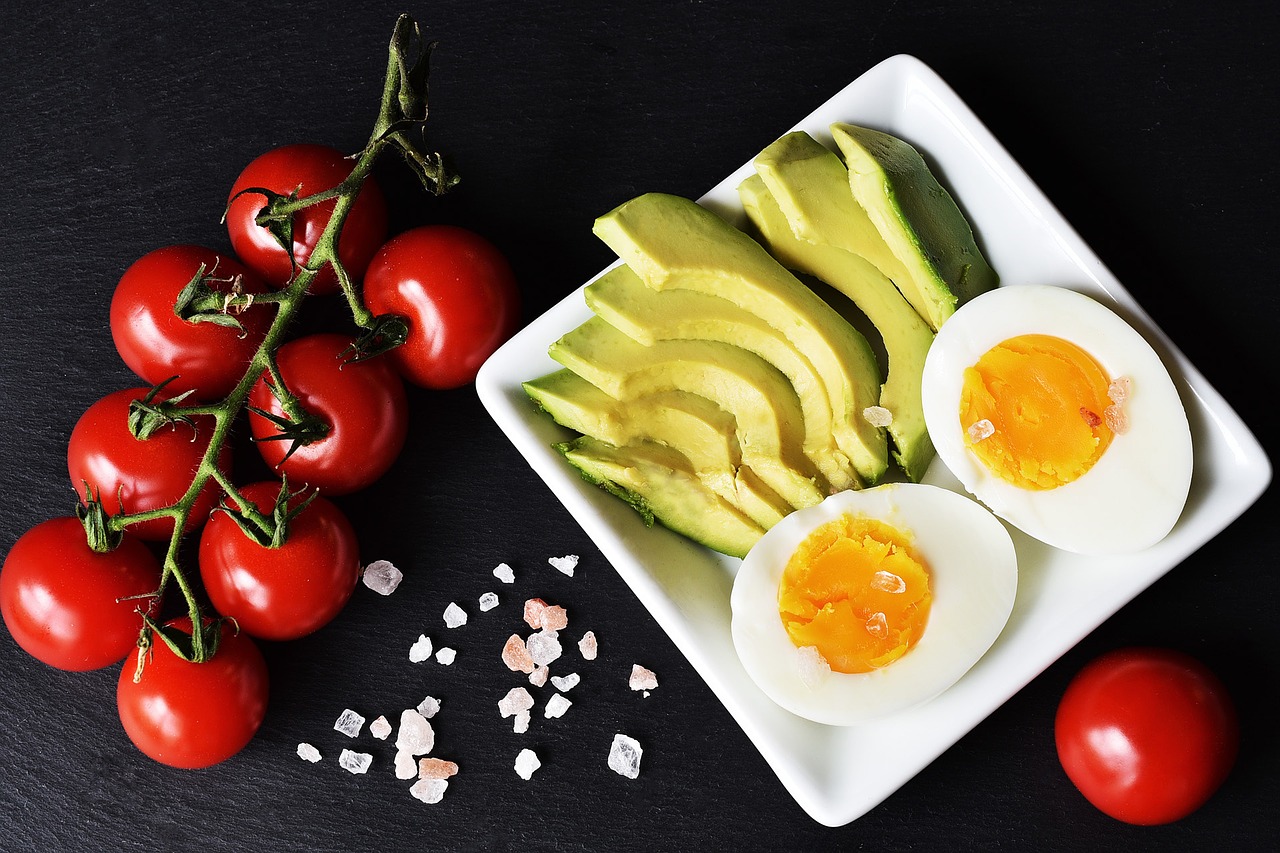 Weight loss and the desire to live a healthier life are a timeless quest for many individuals. With so many food options and diet plans available, knowing what should or should not go into one's mouth and stomach, however, can be a source of confusion and frustration. One of the more common diet plans currently out there is a low-carbohydrate diet known as the ketogenic diet. Often referred to simply as the keto diet, it requires followers of the plan to obtain most of their calories from foods that are high in fat versus those that are high in carbohydrates. This method of eating causes the body to react in a way that is known as ketosis.
Ketosis is the term that describes the process of the body's metabolism that occurs when there aren't enough carbohydrates for use as energy. The lack of carbohydrates causes the body to turn to fat as a source of energy. When it does this, it creates ketones. A person generally goes into ketosis after reducing their carb intake to less than 50 grams over a period of roughly three to four days.
In addition to weight loss, many researchers believe that there are a number of benefits that come with following a ketogenic diet, particularly for people who are insulin-resistant, those who are diabetics with type 2 diabetes, and individuals with epilepsy. The state of ketosis is thought to decrease the number of seizures that epilepsy sufferers experience. It may even help to control a person's blood sugar levels as well as insulin levels. Additionally, research is being done to determine whether ketosis and a ketogenic diet may help with Lou Gehrig's disease, Alzheimer's, polycystic ovary syndrome (PCOS), and cancer.
When preparing meals that adhere to the keto diet, one should include items such as salmon, mackerel, tuna, and other fatty fish. Chicken, bacon, ham, and red meat are also staples of the plan. When eating meats, avoid those that are highly processed, such as luncheon meats and hot dogs, as they often contain carbohydrates. Safe foods include items such as nuts, eggs, avocados, and green and other lower-carb vegetables. Dieters may also have cheese and healthy oils such as coconut and olive oil. For drinks, water is often the best option, but one may also safely enjoy tea and coffee. Bone broth is yet another drink that may be consumed without a negative impact on the effectiveness of the keto diet.
These food items can be combined to create a multitude of tasty dishes for breakfast, lunch, dinner, and even snacks and desserts. In some cases, safe food items may also be used to alter recipes that are normally high in carbohydrates so that they are keto-friendly. For example, almonds may be ground and used as a substitute for flour in recipes for bread or cakes.
Foods to avoid include items high in carbohydrates. This includes grains, starches, and items that are made using them. Avoid sugary foods, including fruit juices and soda, and even sugar-free items that include sugar alcohols. The sugar alcohols found in sugar-free diet foods can impact ketone levels and hinder ketosis. Other foods that ketogenic dieters will want to avoid include root vegetables such as sweet potatoes and carrots, beans, and fruits, although berries may be eaten in moderation and are often featured in ketogenic recipes. People following a ketogenic diet should also not consume highly processed items or drink alcoholic beverages. When preparing dishes for meals, stay away from food items made using ingredients that should be avoided. For instance, breaded and fried fish or chicken contain flour or bread crumbs, which makes them forbidden while following the keto diet plan.
Breakfast
Lunch
Dinner
Desserts
Snacks