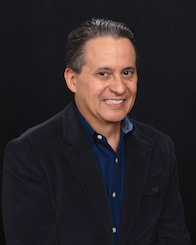 Edgar J. Porras, D.D.S. is an Endodontic Specialist with over 26 years of experience providing root canal therapy to patients in South Florida. He is personable and professional, treating each patient with care and respect while taking the time to explain individualized treatment and answer any questions in either English or Spanish.
Dr. Porras was a Clinical Instructor in the Department of Surgery at the University of Miami School of Medicine after receiving his postgraduate Certificate in Endodontics from Columbia University School of Oral and Dental Surgery in New York. A native of Bogota, Colombia, He is a graduate of Colegio Patria, Bogota, and the Pontificia Universidad Javeriana, where he received his Doctor of Dental Surgery degree.
Dr. Porras is an active member of the American Dental Association, the American Association of Endodontists and the South Florida District Dental Association and specializes in root canal retreatments as well as apicoectomy with laughing gas.